October 2020 Notice: Due to a miscalculation by the North Pocono School District, Lehigh Township taxpayers are eligible for a refund on taxes paid for the last 3 years. The school district will mail refund information and application forms to every property owner. All inquiries must be made to the phone number or website which will be provided. This error was made by the NPSD. 
Please do not contact the Township office or the Tax Collector in regards to this issue.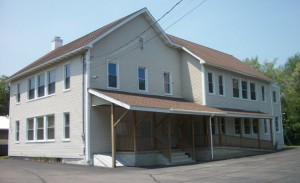 Lehigh Township is the southernmost township in Wayne County and borders Clifton Township in Lackawanna County and Coolbaugh Township in Monroe County. Lehigh Township also borders Dreher and Sterling Townships both located in Wayne County.
The township has a total area of 12.9 square miles, 12.3 square miles of which is land and 0.6 square miles of which is water. The elevation is 1,775 feet. View Map
As of 2010, the population was 1,585. Lehigh Township is in the North Pocono School District.
The Gouldsboro State Park lies partially in Lehigh Township and offers a beach, hiking trails, fishing and boating. Several ski hills and resorts are nearby for skiing, snowboarding and snow tubing during winter months. Many private housing developments are within the township: Big Bass Lake, Breezewood Acres, Indian Country Campsites, Lake View Estates, Lake Watawga, Pocono Ranchettes, Pocono Springs and Rainbow Run.